Quality Policy
--- Quality Policy (QICS) ---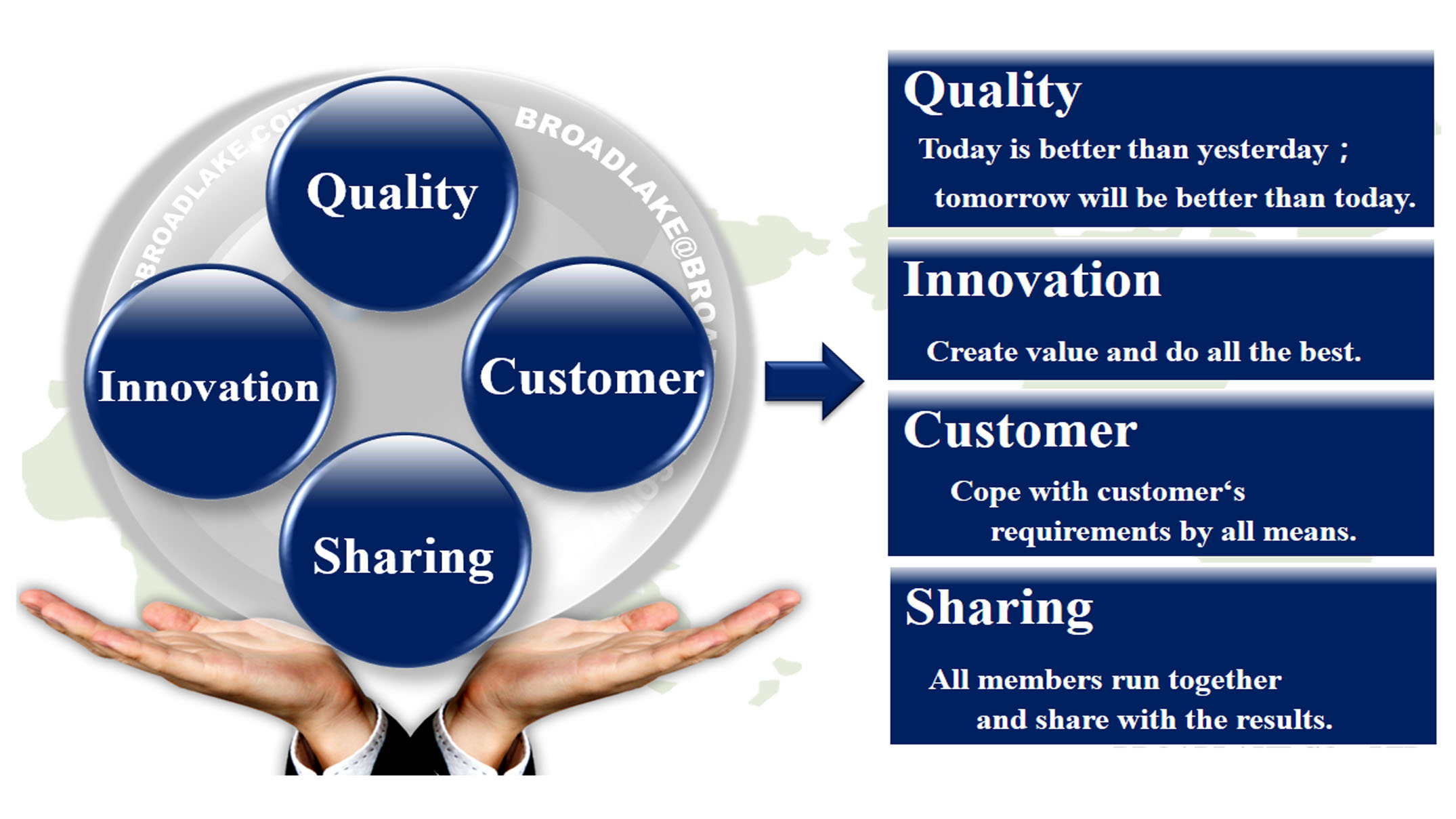 ● Continual improvement on product and manufacturing technologies.
● Insist on customer satisfaction and trust.
● Effort to support customers with sincerity and do every effort to fulfill customer requirement.
● Continual upgrading on professional skills.
● Win the competition by superior technology.
● Solidify company organization with integrated and balanced management activities.
● Ever-lasting business with profit.
BROADLAKE CO ., LTD.